Selena Marie Gomez born July 22, 1992 is an American actress, singer, and UNICEF Goodwill Ambassador, best known for portraying Alex Russo in the Emmy Award-winning Disney Channel television series Wizards of Waverly Place. She subsequently ventured into feature films and has starred in the television movies Another Cinderella Story, Wizards of Waverly Place: The Movie, and Princess Protection Program. She made her starring theatrical film debut in Ramona and Beezus.
Enhancing her repertoire into the music industry, Gomez is the lead singer and founder of the pop band Selena Gomez & the Scene, which has released two RIAA Gold certified studio albums, Kiss & Tell and A Year Without Rain.Gomez has also contributed to the soundtracks of Tinker Bell, Another Cinderella Story and Wizards of Waverly Place after signing a record deal with Hollywood Records.
Contents
* 1 Early life
* 2 Acting career
* 3 Music career
o 3.1 Solo career
o 3.2 Selena Gomez & the Scene
* 4 Other projects
o 4.1 Philanthropy
o 4.2 Entrepreneurship
* 5 Image
* 6 Filmography
* 7 Discography
o 7.1 Singles
o 7.2 Other songs
o 7.3 Music videos
* 8 Awards and nominations
* 9 References
* 10 External links
Early life
Gomez was born in Grand Prairie, Texas, the daughter of former stage actress Mandy Teefey (née Cornett) and Ricardo Joel Gomez. Her father is Mexican American and her mother is of half Italian descent. Her birth parents divorced when she was five years old, and she was raised as an only child by her working mother. 2006, Mandy remarried Brian Teefey. She is named after Tejano singer Selena. a 2009 interview with People, Gomez mentioned that she developed an early interest in acting from watching her mother prepare for and act in theater productions.She earned a high school diploma through homeschooling in May 2010.
Acting career
Gomez on the studio set of Wizards of Waverly Place before filming an episode for the show's first season in April 2007
Gomez began her acting career at age seven, playing Gianna on Barney & Friends. She later had minor roles in Spy Kids 3-D: Game Over and the TV film Walker, Texas Ranger: Trial By Fire. In 2004, Gomez was discovered by the Disney Channel in a nation wide scouting. appeared as a guest star on The Suite Life of Zack & Cody and had a guest appearance – that later turned into a recurring role – on Hannah Montana from season's two to three. In early 2007 Gomez was cast in the Disney Channel series Wizards of Waverly Place as one of the three main characters, Alex Russo.
In 2008, Gomez appeared in Another Cinderella Story, the direct-to-DVD sequel to the 2004 Hilary Duff film, opposite Drew Seeley. She also had a minor voiceover role as one the Mayor's ninety-six daughters in Horton Hears a Who! which released in March of that year. In April, Lacey Rose, of Forbes ranked Gomez as being fifth on their "Eight Hot Kid Stars To Watch" list; and Rose described Gomez as having been "a multitalented teen". In June, 2009, Gomez appeared in the made-for-television Disney Channel movie, Princess Protection Program with her best friend Demi Lovato. On August 28, one month after appearing in Princess Protection Program, Gomez appeared in Wizards of Waverly Place: The Movie, a made-for-television film based on the show.
Selena on location in Paris, France filming Monte Carlo in June 2010
In 2009, Gomez did a guest appearance as herself in one episode, of Lovato's Disney Channel television show Sonny With a Chance, entitled "Battle of The Network Stars". Gomez, along with two cast members of Wizards of Waverly Place appeared in a television three-way cross-over episode with Hannah Montana and The Suite Life on Deck, entitled Wizards on Deck with Hannah Montana. In February 2009, Gomez signed on to star as one of the two female leads in Ramona and Beezus, a film adaption of the children's novel series by Beverly Cleary.Gomez stated that she felt no pressure in taking more adult roles: "I think I'm fully aware of my audience and I'm still just a kid myself. I wouldn't do a role I don't feel comfortable doing or that my audience wouldn't feel comfortable seeing."In March, 2010, Variety reported that Gomez was set to star as one of the three lead roles in Monte Carlo, alongside Leighton Meester and Katie Cassidy. same year Gomez confirmed that the fourth season of her hit Disney Channel show, Wizards of Waverly Place, would be it's last. She also confirmed that there would be a Sequel to the shows first film.
In February 2011, Deadline.com reported that Universal Pictures and Strike Entertainment had acquired the novel Thirteen Reasons Why by Jay Asher with Gomez attached to the lead.
selena gomez
selena gomez
selena gomez
selena gomez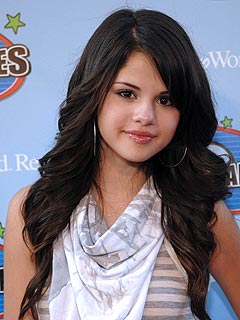 selena gomez
selena gomez
selena gomez
selena gomez
selena gomez