Sarah Louise Palin liste, née Heath, b. February 11, 1964, is an American politician and commentator. She was the youngest person and the first woman elected Governor of Alaska, an office she held from December 2006 until resigning in July 2009. In the 2008 presidential election, she was the Republican Party nominee for Vice President, becoming the first Alaskan on the national ticket of a major party and the first Republican woman nominated for the vice-presidency. She has subsequently associated herself with the Tea Party movement, endorsing and campaigning for several candidates in the 2010 midterm elections, and is a possible candidate in the 2012 presidential election.
Her book Going Rogue has sold more than two million copies. Since January 2010, she has also provided political commentary for Fox News, and hosted a television show, Sarah Palin's Alaska.
Contents
* 1 Early life and career
* 2 Early political career
o 2.1 City council
o 2.2 Mayor of Wasilla
+ 2.2.1 First term
+ 2.2.2 Second term
o 2.3 State-level politics
* 3 Governor of Alaska
o 3.1 Budget, spending, and federal funds
+ 3.1.1 Gubernatorial expenditures
+ 3.1.2 Federal funding
+ 3.1.3 Bridge to Nowhere
o 3.2 Gas pipeline
o 3.3 Predator control
o 3.4 Public Safety Commissioner dismissal
+ 3.4.1 Legislative investigation
+ 3.4.2 Branchflower Report
+ 3.4.3 Alaska Personnel Board investigation and report
o 3.5 Job approval ratings, with comparisons
o 3.6 Resignation
* 4 2008 vice-presidential campaign
* 5 After the 2008 election
o 5.1 Going Rogue and America by Heart
o 5.2 Tea Party Movement
o 5.3 "Pink Elephant" Movement and 2010 endorsements
o 5.4 Possible 2012 presidential campaign
* 6 Personal life
* 7 Political positions
* 8 Public image
* 9 Bibliography
* 10 References
* 11 External links
Early life and career
Palin was born in Sandpoint, Idaho, and is of English, Irish and German descent. She is the third of four children (three daughters, one son) born to Charles R. "Chuck" Heath, a science teacher and track coach, and Sarah "Sally" (née Sheeran), a school secretary. Palin's siblings are Chuck Jr., Heather, and Molly. The family moved from Idaho to Skagway, Alaska, when Palin was a few months old; then to Eagle River when she was about five years old; and finally to Wasilla when she was eight.
Palin played flute in the junior high band, then attended Wasilla High School where she was the head of the Fellowship of Christian Athletes, and a member of the girls' basketball and cross country running teams. During her senior year, she was co-captain and point guard of the basketball team that won the 1982 Alaska state championship, earning the nickname "Sarah Barracuda" for her competitive streak.
After graduating from high school, Palin enrolled at the University of Hawaii at Hilo. Shortly after arriving in Hawaii, Palin switched to Hawaii Pacific University in Honolulu for a semester in the fall of 1982. She transferred to North Idaho College, a community college in Coeur d'Alene, for the spring and fall semesters of 1983. (In June 2008, the Alumni Association of NIC gave her its Distinguished Alumni Achievement Award.)
In 1984, Palin won the Miss Wasilla beauty pageant. finished third in the Miss Alaska pageant, playing flute in the talent portion of the contest, and receiving both the Miss Congeniality award and a college scholarship.
She attended the University of Idaho in Moscow in the fall of 1984 and spring of 1985, and attended Matanuska-Susitna College in Alaska in the fall of 1985. Palin returned to the University of Idaho in the spring of 1986, and received her bachelor's degree in communications with an emphasis in journalism in 1987.
After graduating, she worked as a sportscaster for KTUU-TV and KTVA-TV in Anchorage, and as a sports reporter for the Mat-Su Valley Frontiersman, fulfilling an early ambition.
On August 29, 1988, she eloped with her high school sweetheart Todd Palin, sparing her parents the expense of a big wedding. After the marriage, she helped in her husband's commercial fishing business.
Early political career
Main articles: Early political career of Sarah Palin and Electoral history of Sarah Palin
City council
Palin was elected to the Wasilla City Council in 1992 winning 530 votes to 310. She ran for reelection in 1995, winning by 413 votes to 185Throughout her tenure on the city council and the rest of her political career, Palin has remained a Republican, first registering as such in 1982.
sarah palin
sarah palin
sarah palin
sarah palin
sarah palin
sarah palin
sarah palin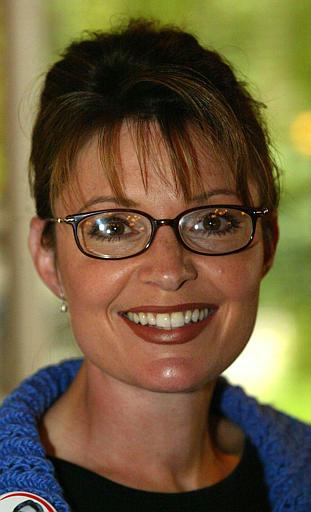 sarah palin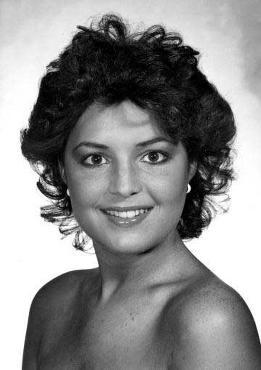 sarah palin
sarah palin
sarah palin
sarah palin
sarah palin
sarah palin
sarah palin
sarah palin
sarah palin
sarah palin
sarah palin
sarah palin